When it comes to buying a new car at Auto Express Mazda, lots of people know just what they want in terms of color, body style, price, and features. And that's ok, as long as you still put a test drive at the top of your to-do list before you buy.
Checklist for Your Mazda Test Drive
As you explore our big inventory of Mazda cars and prepare for a test drive, keep the following criteria in mind.
Visibility: are you comfortable in the driver's seat as far as being able to see forward, back, and in your blind-spots without difficulty?
Acceleration: does the car move as quickly as you'd like it to without having to give it too much gas? How sensitive is the gas pedal?
Room: is the cabin big enough for all of the family and friends you may be ferrying about town? How much legroom does everyone have, especially in the backseat? Will you have enough room for cargo?
Styling: does the vehicle pass your "eye test" in terms of color, curves, shape, and dimensions? Would you be proud to park the car in your driveway?
Functionality: can you reach and operate the car's controls with ease? Are the gauges and infotainment amenities easy to understand?
Braking: does the brake pedal respond immediately to your foot, or do you have to press down harder/longer than you'd like?
Mazda Cars to Test Drive
Interested in some ideas for Mazda vehicles to test drive? Our local Mazda dealership offers a wealth of critically-acclaimed automobiles, all of them highly rated for their style, comfort, performance, fuel economy, and safety. If you're shopping for a sedan, consider a Mazda3.  This agile automobile performs like a far more expensive sports car, and its cabin is filled with high-end materials and features.  You can also test drive the Mazda3 hatchback.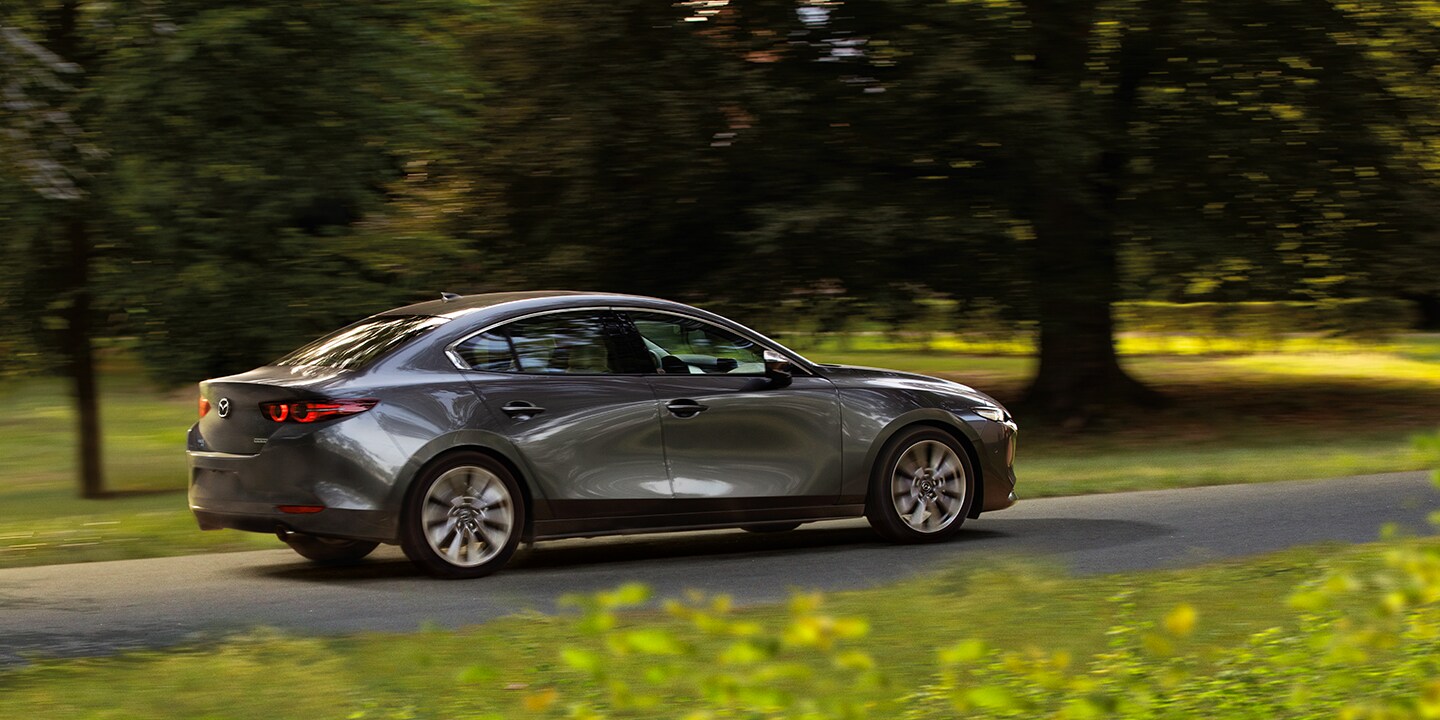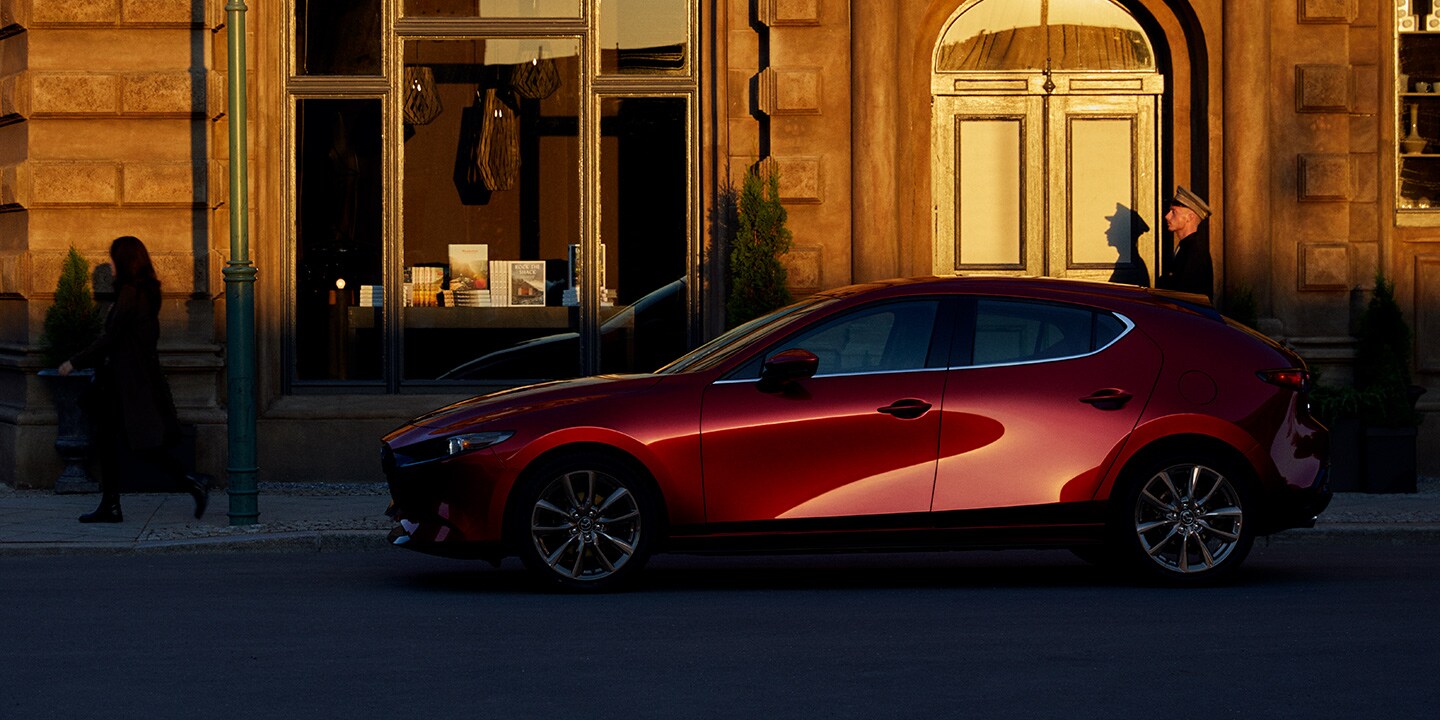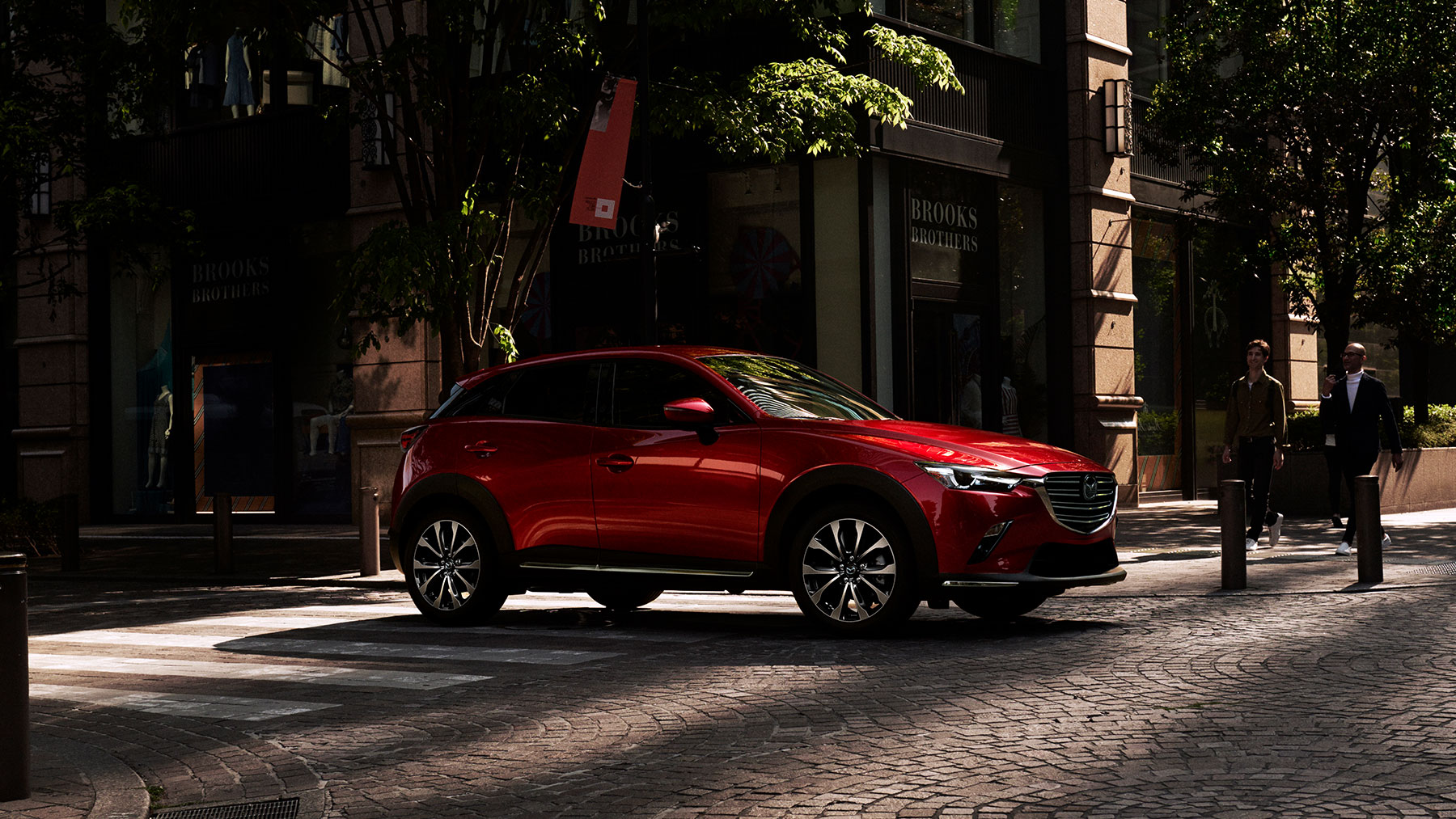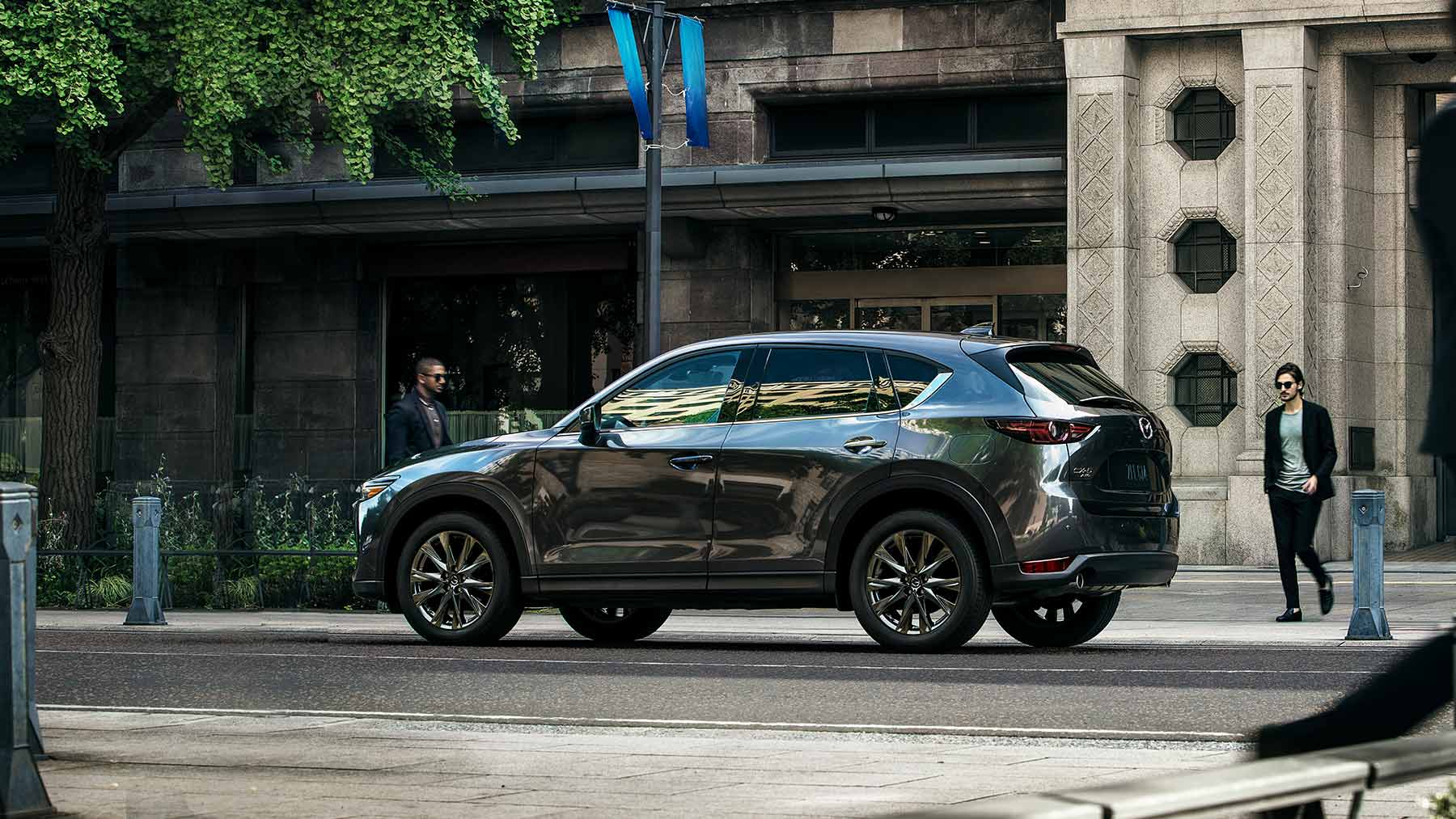 In the SUV category, choices include the Mazda CX-9 and the Mazda CX-5. The Mazda CX-9 is a subcompact crossover SUV that's stylish inside and out, and a lot of fun to drive. Gas mileage is terrific, and the engine in this year's model is more powerful than years past. As for the Mazda CX-5, it offers a similarly high level of attractiveness, quality, and performance, but in a larger body. Plus, this compact crossover SUV features a newly-available turbocharged engine and several new amenities.  Many Mazda cars come in different trims, like the 2022 Mazda CX-5 2.5 S, or Mazda3 Carbon Edition, so there's a Mazda for every drivers' needs.
Looking for an off-road adeventure?  Sign up for the latest updates on the upcoming 2023 Mazda CX-50.  The Mazda CX-50 is coming to our Erie dealership this spring, and you will soon be able to test drive.
Test Drive a Mazda Automobile Today
The Mazda cars mentioned here are just a sampling of what's in store when you visit our Mazda dealer in Erie, PA. From award-winning coupes to top-selling sedans and SUVs, all of your favorite Mazda models are here and awaiting your test drive.